Cirencester Community Choir
~ ~ Welcome ~~

Cirencester Community Choir
began singing together in 2010 and is led by Vicky Sweeney and a team of fabulous Voice Leaders. We are a Natural Voice choir and foster a relaxed and friendly approach to a cappella singing for pleasure. We are a fully inclusive group and no previous experience is required. There are no auditions or solos and everything is taught by ear so the ability to read sheet music is not required. We enjoy singing lovely songs and rounds from all over the world and some pop, folk and gospel too, all in glorious 3 and 4 part harmony.
Dates for 2023 - Thursdays 7.30pm to 9.30pm:
Term 6 - 7 weeks.
November 2nd, 9th, 16th, 23rd, 30th & December 7th,
14th.

Dates for 2024
Term 1 - six weeks.
January 11th, 18th, 25th & February 1st, 8th, 15th.
Term 2 - six weeks.
February 29th & March 7th, 14th, 21st, 28th & April 4th.
Term 3 - six weeks.
April 25th & May 2nd, 9th, 16th, 23rd, 30th.
Term 4 - six weeks.
June 27th & July 4th, 11th, 18th, 25th & August 1st.

Venue:

Parking:

Cost:

Booking:
The Ashcroft Centre, 21 Ashcroft Road, Cirencester GL7 1RA On-Line Map
Parking is free after 6pm in The Brewery Carpark. On-Line Map
Payable in advance:
£65 for each 6-week term.
Contact Vicky
Other Dates for your diary:
Family & Friends Sharing Evening
: Saturday 20th July 2024, 7pm to 9pm at The Ashcroft Centre.
Booking & Payment:
Contact Vicky by mobile: 07593 833943 or email:
vickysingtastic@outlook.com
Cost includes
a team of 4 choir leaders teaching parts concurrently, word sheets & rehearsals for performances.
For details of other singing opportunities this term please visit
www.singtastic.co.uk
. Booking information is on our Calendar page.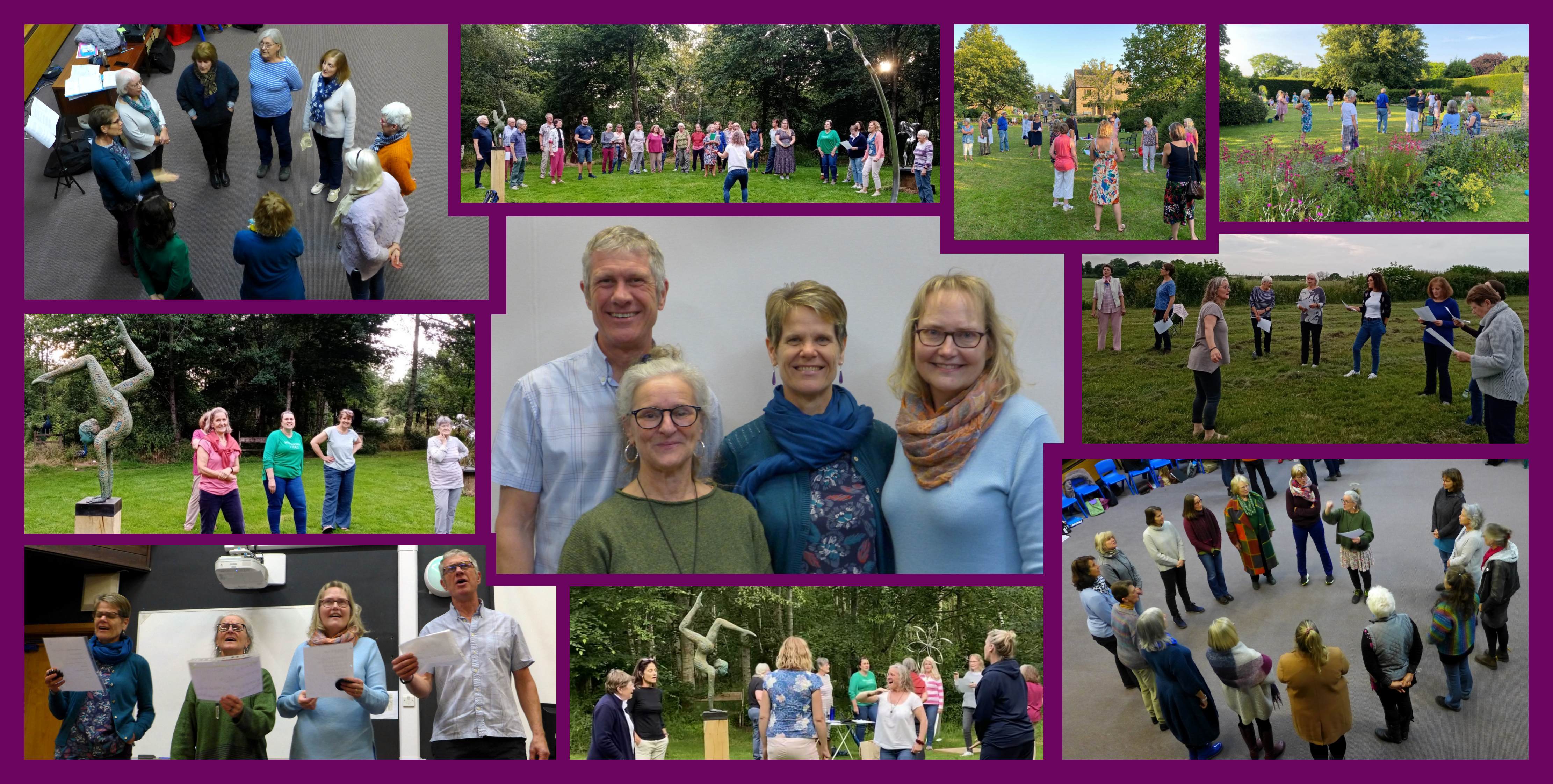 | Home | Photos | Videos | Top |